THE WORLD'S LARGEST INDEPENDENT PRODUCER OF AUDIOBOOKS
For almost 30 years Deyan Audio has pioneered the Audiobook industry, becoming the world's largest independent producer of Audiobooks. Deyan Audio has amassed 12 Grammy Nominations and 5 wins in the category of spoken word. The world's largest publishers continue to turn to Deyan Audio and our experienced staff to produce the highest quality of audio content.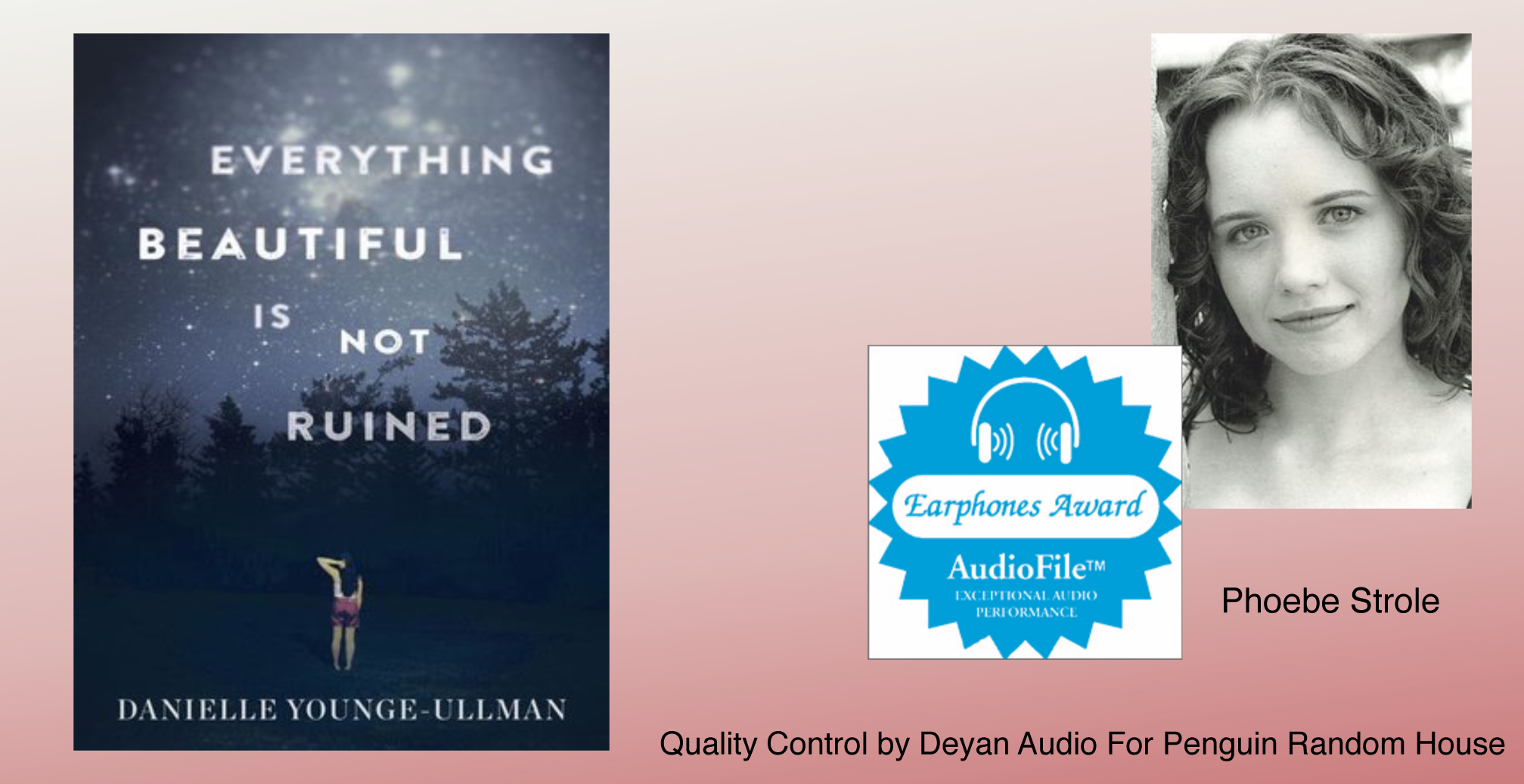 ODYSSEY
The Hate U Give
HarperAudio
Narrated by Bahni Turpin
The Book of Dust: La Belle Sauvage
Penguin Random House
Narrated by Michael Sheen
A Boy Called Christmas
Penguin Random House
Narrated by Stephen Fry
Echo
Scholastic
Narrated by Mark Bramhall, David DeVries, MacLeod Andrews, and Rebecca Soler
The Fault in Our Stars
Brilliance Audio
Narrated by Kate Rudd
The Scorpio Races
Scholastic
Narrated by Steve West and Fiona Hardingham
AUDIES
Risen
Christian Audio
Narrated by Alana Kerr Collins and PJ Ochlan
Homegoing
Penguin Random House / Books on Tape
Narrated by Dominic Hoffman
A Man on the Moon
Audiobooks.com
Narrated by Bronson Pinchot
The Invisible Heart
Audible, Inc.
Narrated by Kirby Heyborne
Naked Statistics
Audible, Inc
Narrated by Jonathan Davis
Kill City Blues
HarperAudio
Narrated by MacLeod Andrews
SOVAS
Notes on Blindness
Novel Audio
Narrated by Nicholas Guy Smith
Dunkirk
Graymalkin Media
Narrated by Malcolm Hilgartner
Satan's Harvest
Graymalkin Media
Narrated by Will Damron
Bette & Joan: The Divine Feud
Graymalkin Media
Narrated by January LaVoy
The Hot One
Lyric Audiobooks
Narrated by Andi Arndt and Zachary Webber
Girl Code
Audiobooks.com
Narrated by Kyla Garcia, Kate Orsini, Karissa Vacker, Cherise Boothe
The Adventures of Ulysses
Graymalkin Media
Narrated by Todd Haberkorn
Murder Never Knocks
Blackstone
Narrated by Stacey Keach
The Anubis Gates
Blackstone
Narrated by Bronson Pinchot